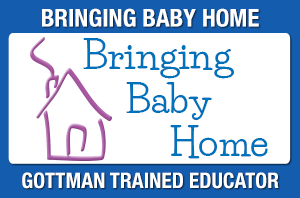 Duration: Two-day workshop
Location: Mallak (Times Square Center)
Dates and time: Feb 21st from 1pm to 7pm and Feb 22 from 9am to 4pm
Educator: Matleena Vanhanen
Class size: Space is limited
Fee: 1500 AED + VAT per couple  (fee includes Bringing Baby Home Couples Materials Set)
To register please email on workshops@malaak.me or if you any questions please call Matleena on 055 96 77 549 (she is best to answer any concerns).
Prepayment is required and we do suggest you leave your little one at home with childcare; unless you are breastfeeding.
This two-day workshop is for couples who are interested in having a baby, are expecting a baby and for couples who are already parenting an infant or toddler.
Couples will learn how to create positive baby/child interactions, learn about child development and co-parenting strategies. They will also learn how to increase affection, maintain relationship satisfaction and work through conflict.
This is a research-based workshop developed by Dr Julie Schwartz Gottman and Dr John Gottman, two of the world's leading research scientists on relationships and families.
The workshop is led by Counselling Psychologist, Certified Gottman Therapist Matleena Vanhanen from The MapleTree Center.